The intuitive event & networking platform for highest demands
Not in the mood for the next Zoom or Teams Call? Then create variety and create your event completely in your own design. Whether it's an internal workshop or an international event, ViCO offers the right setting for every event.
ViCO @ St.Gallen Symposium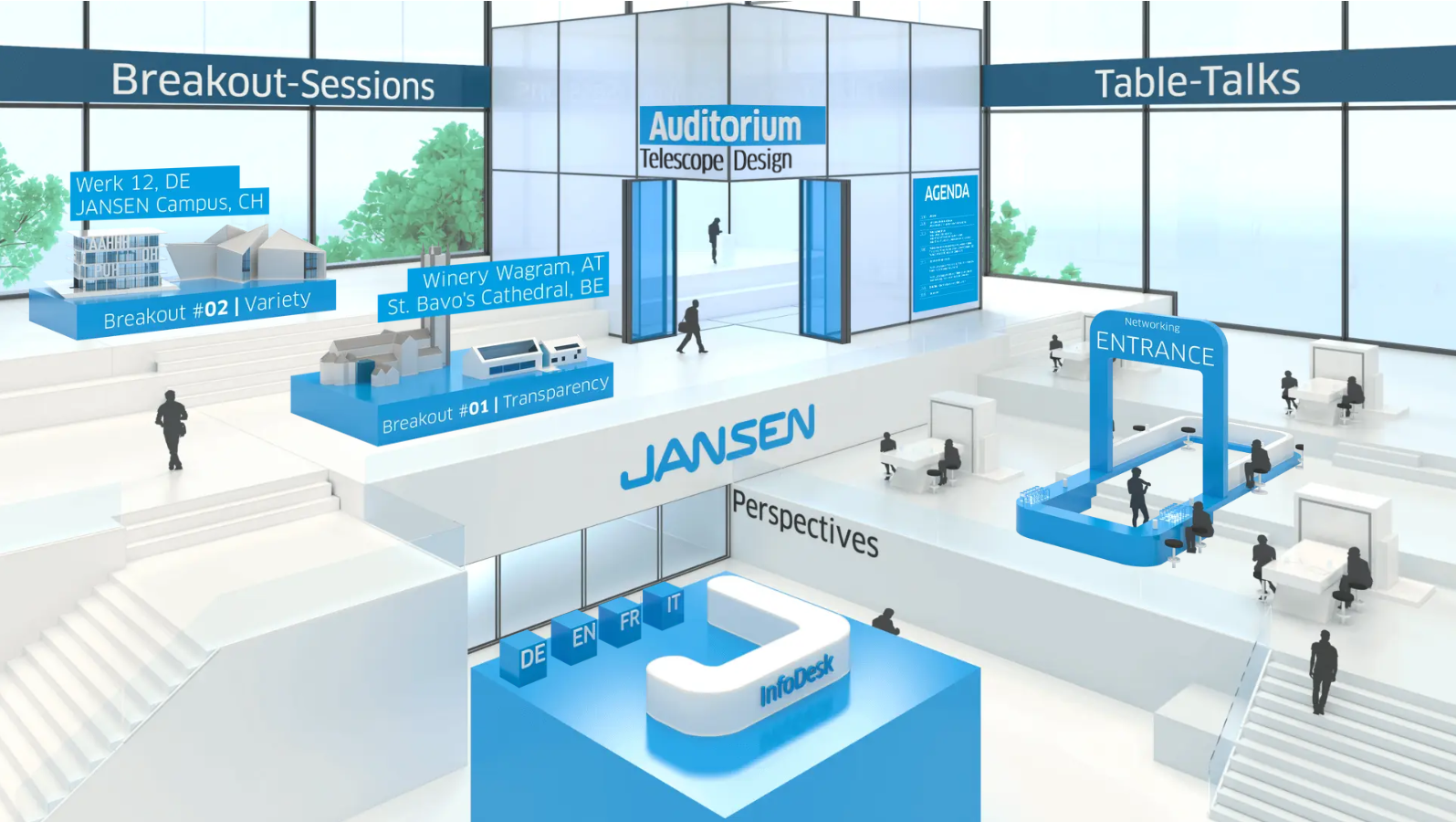 ViCO @ Jansen Telescope Design
Why you should choose ViCO:
1
Browser-based application, no installation for your participants
2
Intuitive editor for your individual CI/CD and fast modifications of your event landscapes
3
Hosting in the cloud of your choice or on-premise
4
Whether it's an international conference or an internal workshop: ViCO is tried and tested in a variety of ways.
Curious?
Take a look at a preview of Vico
We would be happy to present you our reference project, which we implemented for a federal agency.